Water Incubator Shaker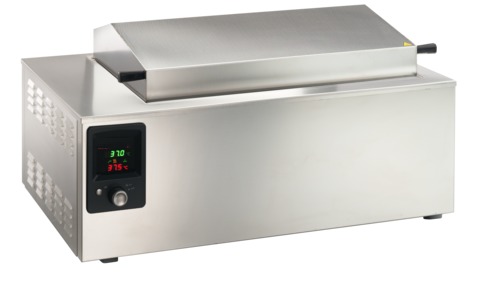 Water Incubator Shaker
Product Description
Water Incubator Shaker
Banking On Our 2 Decades Of Industrial Experience, We Manufacture And Export A Superior Range Of Water Incubator Shaker. These Are Ideal For Mixing And Development Of Cultures, Chemicals, Solvents, And Assays In Microbiological, Cell Culture & Life Science Laboratories. Our Water Incubator Shaker Has Double Wall Design, With Interiors Of Stainless Steel And Exterior Of Mild Steel Sheet With Epoxy Powder Coating For Excellent Insulation. We Offer These Shakers To The Clients At A Reasonable Price.
Features:
Digital Display Of Speed With Presetting Facility
Compact Counter Balanced Drive Mechanism Ensures High Stability And Reliability Even In Continuous Operation
For Efficient Operation, It Is Built In With Microprocessor Based Pid Digital Temp Controller System
Further Details:
Temperature Range From Room Temperature To 95Degc. Oscillating Tray Is Riding On Ball Rollers. Shaking Speed Range 40 To 140 R.P.M. Shaking Tray Can Hold Either Test Tubes Or Flask Of 25 Ml, 50 Ml, 100 Ml. To Work On 220/230 Volts A.C. Without R.P.M. Indicator.
Shaking Tray Size (Stainless Steel) Capacity Approx.
A) 275 X 275X 150 Mm 12 Ltrs.
B) 405 X 300X 150 Mm 18 Ltrs.

Optional:

I) L-Shaped Thermometer (Fitted With Water Bath).
Ii) Imported Thermostat Ego/Jumogerman With An Accuracy Of +/- 0.5Degc
Iii) Digital Temp. Indicator-Cum-Controller.
Iv) Microprocessor Pid Digital Temp. Indicator-Cum-Controller.
V) Stirrer With 1/20 H.P. High Speed Motor With Stainless Steel Stirring Rod And Blade.
Vi) Shaking Tray For 25Ml, 50Ml, 100Ml, 250Ml, 500Ml, 25 Mm Dia. Test Tube Or Conical Flasks.