Vicat Needle Apparatus With Dashpot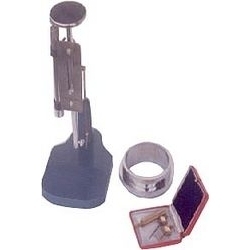 Vicat Needle Apparatus With Dashpot
Product Description
Vicat Needle Apparatus With Dashpot

Same As Above But In Addition Is Fitted With A Dash Pos Which Facilitates Gentle Lovering Of Needles.

Accessories : Mild Steel Base Plate 5 Inches X 5 Inches. Fulcrum Mould, Brass, 70 Mm 1. 0 Base Dia X 60 Mm I. D. Top Dia, 40 Mm Height.