Vacuum Pump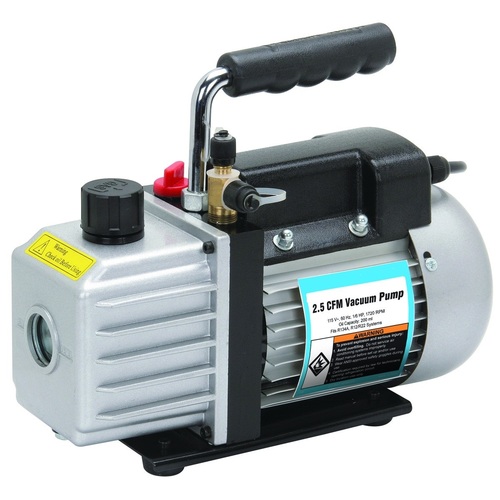 Vacuum Pump
Product Description
Vacuum Pump
We Have Established Ourselves Among The Foremost Manufacturers And Exporters Of Vacuum Pump. These Pumps Are Installed In Agricultural Sectors And Households For Pumping Water And Other Liquids. Our Vacuum Pump Is Made From Top Notch Materials At Our State Of The Art Machining Facility, By A Team Of Veteran Experts. Before The Delivery, We Make Sure That Our Offered Range Is Packed Very Carefully So That No Damage Occurs During Their Transport.
Features:
For Optimum Performance, It Is Combined With Moisture Trap, With Non Return Valve, Vacuum Gauge And Regulator
Over Current Overheating Safety Protection
Easy Installation, Less Maintenance And Advance Service Life
Further Details:
Advanced Technocracy Inc. Is Manufacturer, Exporter & Supplier Of Vacuum Pump
Vacuum Pumps Are V Belt Driven At 400 Rpm And Fitted With Electric Motor Mounted On A Cast Iron Base Plate. Material Of Construction Is Specially Chosen (Graded Cast Iron) And All The Parts Are Precisely Machined. Micron Finished And Assembled To Close Tolerance For High Efficiency. Pumps Are Supplied Either Single Stage Or Double Stage. Single Stage Pump Creates Maximum Vacuum Of 0.01 Hg. Column And Double Stage Creates 0.01 Hg. Suitable To Work 220 V Single Phase, 50 Hz Power Supply.
Optional:
I) High Vacuum Oil Per Liter.