Universal Water Bath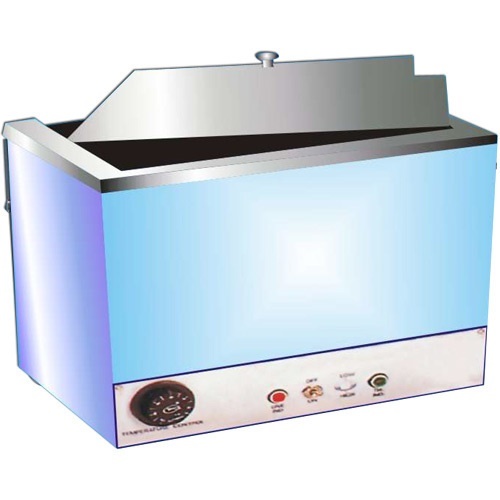 Universal Water Bath
Product Description
Universal Water Bath.
Useful for dual purpose. It is a combination of serological and routine rectangular water bath with with holes and concentric rings. Standard double wall construction. Inner chamber made out of highly polished stainless steel sheet and exterior made out of thick mild steel duly finished in stoving enamel/powder coated paint.Immersion heaters are provided for heating to attain temp. Range from 5degC above ambient to 95degC +/- 1degC. The equipment to work on 220 v AC 50Hz single phase.
Optional:
i) Stirring arrangement with Stainless Steel rod & blades.
ii) Imported Thermostat EGO/JUMOGerman with an accuracy of +/- 0.5degC
iii) Digital temp. indicator-cum-Controller.
iv) Microprocessor PID digital temp. indicator-cum-controller.