Rotary Vacuum Evaporator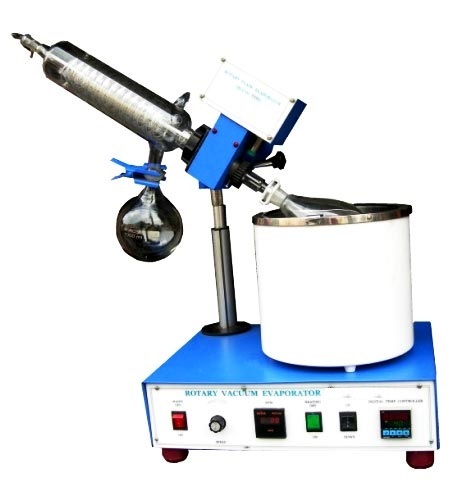 Rotary Vacuum Evaporator
Product Description
Rotary Vacuum Evaporator
These Devices Use Evaporation Method To Remove Solvents From Samples In Various Chemical Laboratories. Precisely Designed At Our State Of The Art Machining Facility, Our Rotary Vacuum Evaporator Is Made Using Quality Materials Procured From Authentic Vendors Of The Market. We Offer These Products At Affordable Prices Within The Stipulated Time Frame.
Features:
Built In With Fixed Speed Motor To Achieve Effective Distillation Process At High & Low Temperature
Sturdy Design, Easy Operation And Less Maintenance
Resistant To Tough Working Conditions And High Temperature
Further Details:
Rotary Vacuum Evaporator That Is Widely Used In Laboratory Research. The Vacuum Distillation Of Solvent Is Quickly Achieved At High And Low Temperature The Assistance Of Fixed Speed Motor. This Forbids Foaming And Bumping Of Liquid Solvent Into Evaporating Flask And Also Distillation Under Controlled Atmosphere. Besides, We Are One Of The Chief Buchi Type Rotary Vacuum Evaporator Manufacturers And Suppliers In India.
Capacity Available
1 Ltr.
3 Ltr.
5 Ltr.
10 Ltr.