HEATING MANTLE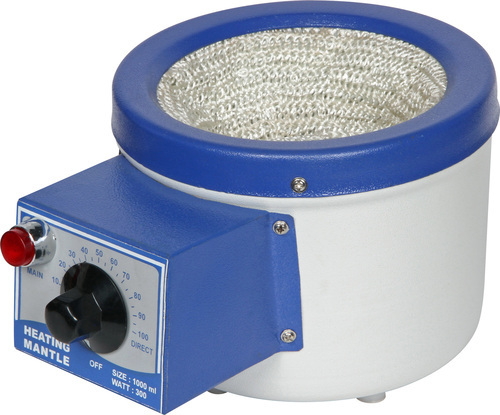 HEATING MANTLE
Product Description
Heating Mantle

Our Patrons Have Recognized Us As Trusted Manufacturer And Supplier Of Heating Mantle. These Devices Are Largely Used In Laboratories To Apply Heat To Containers. Made From Best Quality Materials At Our State Of The Art Machining Facility, Our Heating Mantle Is Spun In One Piece Of Non-Rusting Aluminium That Is Duly Finished In White Stoving Enamel Or Powder Coated Paint. We Adhere To The Parameters Of The National And International Quality Standards To Provide The Clients With Utmost Satisfaction In Terms Of Quality.

Features:

Offer Optimum Performance In Adverse Condition
Resistant To Corrosion & Abrasion
Designed Under The Guidance Of Veteran Engineers

Further Details:

It With Stands High Temperature Up To 350 Deg C. The Body Of The Mantle Is Spun In One Piece From Non-Rusing Aluminium (Up To 5.0 Liters Capacity) With Mat Finished Colour Combinations. All Heating Mantels Are Lagged With Special Grade Mineral Wool. Works On 220/230 Volts A.C.

S.No Capacity Wattage.

A 50 Ml 60
B 100 Ml 60
C 250 Ml 150
D 500 Ml 200
E 1Ltr. 300