Capping Set - Vertical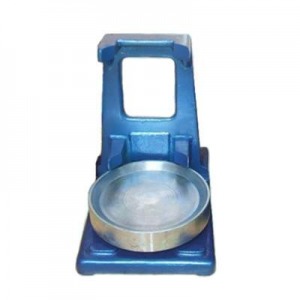 Capping Set - Vertical
Product Description
Capping Set - Vertical

For Capping Compression Cylinder Specimens. This Apparatus Can Be Used Both In The Laboratory And In The Field. The Specimens Capped In This Apparatus Have Plane Parallel Faces.

Specifications : For Cylinders 150 Mm Dia X 300 Mm Long. Consists Of A Base With An Upright. The Upright Serves As A Guide For Positioning The Capping Plate And The Cylinder. The 19 Mm Thick Capping Plate Is Machined Accurately. There Is A Recess In The Plate For Keeping The Molten Capping Compound And To Position Cylinder. Complete With Cylinder Carrier And Ladle.