Bio Safe Biological Safety Cabinet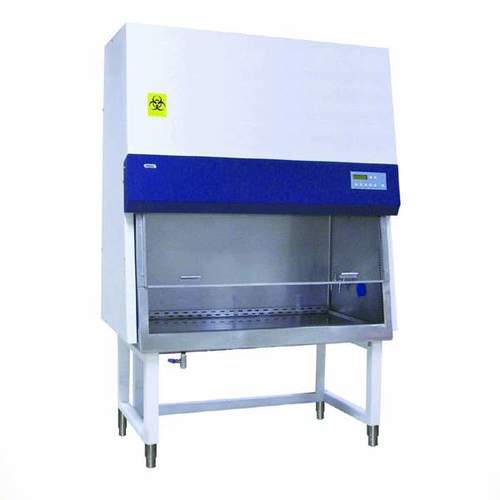 Bio Safe Biological Safety Cabinet
Product Description
Bio Safe Biological Safety Cabinet
Laminar Air Flow BIOSAFE Biological Safety Cabinet complies with the guidelines laid down by U.S. National Institute of Health, and the specifications of British .In addition to normal feature of Vertical Laminar Flow, It is provided with following unique
features :
Re-Circulation of Air - offering highest level of cleanliness.
Sliding Sash - renders unit convertible for use as a conventional vertical laminar down flow clean air work station.
Filtered Exhaust - protects ambient environment, and avoids build up, air borne particles.
Supplementary Air Barrier - prevents contamination through make up air.
Glove Ports and Gauntlets - permits working with medium to low-risk organisms, pathogenic cultures.
Built in U.V. Germicidal light - facilitates sterilization of working area before and after use.
Supplied complete as above, with cord and plug, suitable to work on 220 volts single phase, 50 Hz, Ac supply.